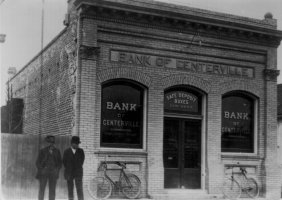 Meetings
Washington Township Historical Society meetings on the 4th Monday of the Month at 7:15 pm, every other month. Meetings are normally held at the Museum of Local History (190 Anza St., Fremont). On occasion meetings are held at other locations.
Besides the normal business of the Society, each meeting has a guest speaker that talks on a subject of local history.
Meeting Schedule for 2012
January 23
Guest speaker is Clark Redeker, elected to the first Newark City Council and former Newark Mayor
March 26
Guest speaker is Al Minard. He will give details on a recent CCHS meeting in Southern California.
May 28
Guest speaker is Lila Bringhurst. She will talk about the restoration of two homes and the creation of the Niles Train display.
July 23
September 24
November 26
Washington Township Historical Society
P.O. Box 3045, Fremont, California 93539