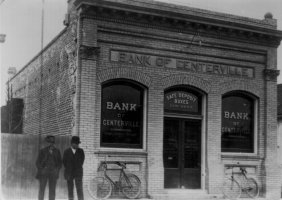 Meetings
Washington Township Historical Society meetings on the 4th Monday of the Month at 7:15 pm, every other month. Meetings are normally held at the Museum of Local History (190 Anza St., Fremont). On occasion meetings are held at other locations.
Besides the normal business of the Society, each meeting has a guest speaker that talks on a subject of local history.
Meeting Schedule for 2013
January 28
Dr. Joyce Bluford will discuss the work she is doing at the California Nursery.
March 25
Gerry Low-Sabado will discuss her family hertige and Chinese immigrants in the Monterey area.
May 27
Nancy Johnson will discuss the history of the Odd Fellows Hall in Irvington. A new display in the Museum has been created for this talk.
July 29
September 30
November 25
Washington Township Historical Society
P.O. Box 3045, Fremont, California 93539